14' Wooden Sail Boat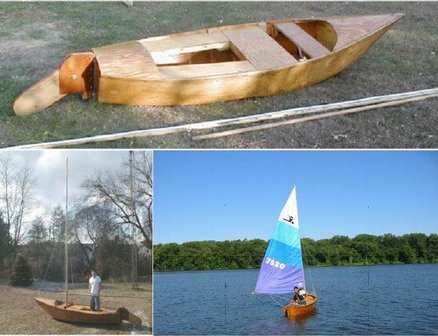 I designed this sailboat and built it at home during my 2nd and 3rd years of high school. The hull was built by bending 1/4 and 3/8 inch plywood around wooden bulkheads. The seams were joined with brass screws, then sealed with fiberglass, and epoxy.
The rigging was made from rope, steel cable, and a wooden mast. I carved the mast with hand tools from straightest maple tree that I could find in the woods by my house.
The boat sailed quite nicely on its maiden voyage on the Hudson river (shown in the above photo).